Custom Homes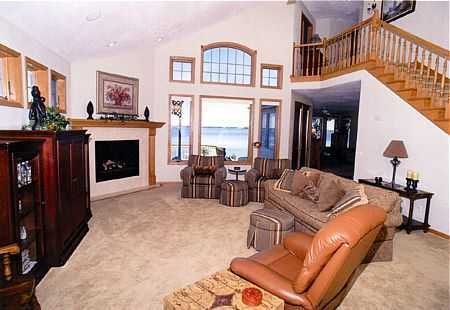 Miller Custom Homes, Inc. specializes in working with our customers in coming up with a home design and/or floor plans to build your dream house!
We have built several types of house designs from small homes to large luxury modern homes.
Small House Plans
Luxury House Plans
Contemporary House Plans
Ranch House Plans
Country House plans
With Miller Custom Homes, Inc., there are no A or B homes; whether a small or large home, the customer gets the same quality materials and craftsmanship. At times, the larger homes contain more deluxe features and architectural design, but every home they build is of equal importance. When a client builds with Miller Custom Homes, Inc., they gain experience that goes back over 40 years. They are not a "start-up" company! "Fortunately for us, we employ quality-oriented people/' emphasizes Dan. "You're only as good as your last house. Our father taught us that and we live by this".
Our Custom Builder Team
Walking through Miller Custom Homes, Inc. projects, it's easy to see just how skilled their crews are. Their use of thin coat plaster puts them in a class above most builders. In fact, they encourage the use of plaster whenever possible. A good plasterer is an artist and can create numerous beautiful designs. This company knows that they get many more comments relative to the beauty of the interior of the home when plaster is used. "It just seems to be a little nicer and helps to build more value into the home over the long haul," states Dan.
One of the basic business philosophies developed by this team with their crew over the years is "follow the leader" Dan elaborates, "It's as simple as that what I do they will probably do too. Follow me and let's go! This is the best way to build a top quality home. If the leader expects the best, they will expect the best. We feel the client has to want us to build their home."
Jim adds, "Number one, we have to use good people. You are only as good as those who work for you. The people on our team are top quality! We are fortunate that most of our customers come to us because they have heard about us and the quality of the home we build." Dan continues, "We have our own rough and finishing crews, which ensures top quality control."
Contact or call Miller Custom Homes, Inc. TODAY at (608) 576-6080 or (608) 576-6077 for a FREE in-home consultation. You have nothing to lose, and you will likely find the Home of Your Dreams!