Home Additions / Garages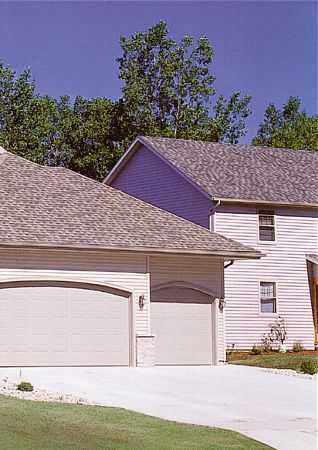 Home Additions
Home additions are a great solution for providing additional living space to your home, if your family is growing, or is expecting to grow. Room addition costs are also comparatively low compared to selling your existing home and moving to a new and larger home. There are many types of additions that you can have done to your home that will not only add value to your home, but can also give you satisfaction of living comfortably.
Miller Custom Homes, Inc. specializes in providing many options for expanding or improving your home such as:
Garage Additions
Room Additions
Sunroom Additions
Modular Additions
Decks
and more
Room additions, versus buying existing larger homes, also offer the opportunity to be creative and to customize future living space.
Garage Additions
Building a garage addition is relatively low compared to other home or room addition projects, as garages typically do not require plumbing, insulation and sheet rocking.
There are several reasons why building a garage can benefit you:
Increase your homes value
You can recuperate about 65% of the cost of a garage when you decide to sell your home.
Building a custom garage means you customize every aspect
If you want a double-car garage with only one door for a single car occupancy, that is exactly what we will build for you. Many homeowners build extra space in the garage for storage. We will also help you with hidden storage options.
A nice, heated garage would be the perfect home for your vehicle
You could get into a toasty warm car every morning, start it up without incident, and be on your way.
Assign a particular area for use as a workshop for hobbies or mechanical work
This would require the installation of several electrical outlets, and you may even consider the idea of assigning an electrical box for the garage alone if you plan to do a lot of work there.
Store your toys
Whether or not you have children, you probably have toys that need to be stored. All of us have things we enjoy doing whether it's skiing, snowboarding, boating, or building custom garages for people. We all need space to store our toys and our tools as well. Include extra space in your garage design to store all sorts of items that don't belong in the house.
Contact or call Miller Custom Homes, Inc. TODAY at (608) 576-6080 or (608) 576-6077 for a FREE in-home consultation. You have nothing to lose, and you will likely find the Home of Your Dreams!